Carlene Home Care

---
Carlene Home Care Services is a Domiciliary Care Agency (DCA) which is registered with the government regulator, the Care Quality Commission (CQC). We have been providing domiciliary care services to people with learning disabilities since 2013. Our ethos is to provide excellent care in the community. We work in collaboration with stakeholders such as Social Services, the NHS and relatives. We have a robust and fully documented quality assurance system in place to measure and improve our service delivery.
Home Care/Support
We deliver homecare support to adults living in their own homes or rented accommodation such as that provide by a Housing Association. We support people with a wide range of learning disabilities to live their lives as independently as they wish. Our approach is completely flexible, giving homecare support as and when it is needed. This may, or may not include personal care if it is needed. The support is delivered by our domiciliary care workers ranging from one hour to ten hours every day of the week.
Supported Living Opportunities:
Shared Living
Separate apartments within purpose-built apartment blocks, often with some communal facilities, e.g. lounge/dining (e.g. Dutch House)
Individual flats in the community
People using our services are living in their own homes, usually as tenants of a housing association. People to whom we provide services in the wider community are visited according to an agreed and documented plan of support. All urgent needs and any issues faced by the tenants can be responded to via emergency contacts supplied to all tenants.
Facilities
We provide services to individuals who need support with:
Personal Care
Support with personal care /personal hygiene/activities of daily living.
Support with administration of medicines
All support to tenants is provided within a person-centred care and risk assessed approach.
Household Services
Laundry, ironing, changing bedding and other domestic tasks.
Household work, vacuuming, dusting, cleaning of bathroom, kitchen and other tasks within their house.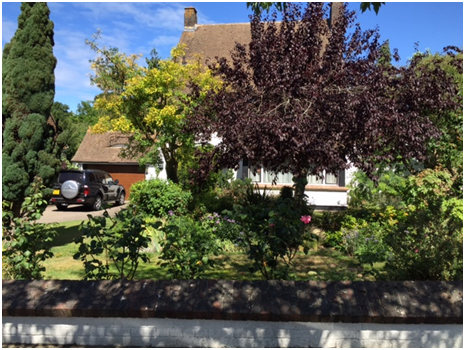 Practical Support
Shopping
Menu Planning, food and cooking preparation
Support with dietary requirements
Bill payments and budgetary management support
Monitoring and supervising compliance with medication
Emotional difficulties (informal counselling)
Telephone support
Support with social skills
House keeping
Accessing health care professional and other agencies
Registering with GPs, Dentists, and Opticians etc.
Arranging and attending appointments as escort or companion
Liaising with social workers, care coordinators and other representatives
Liaising with external professionals
Social Support
Befriending and chatting with people and their guests
Organising social events and holidays
Support with faith, religious and cultural observances
Maintaining contact with family and friends
Voluntary work
Access to adult education
Leisure activities in the local community
Social inclusion
Staff
Carlene Home Care are committed to the continual development and training of our valued staff. All staff receive training to meet the mandatory requirements for supported living, along with further training to extend their abilities. This includes: Medication, Health & Safety, First Aid, Epilepsy, Safeguarding/Deprivation of Liberty, Mental Capacity Act 2005, Food & Hygiene, Manual Handling and passing the Skills for Care, Care Certificate. Staff have opportunities to undertake specific training on autism, challenging behaviours and other identified training needs through specialist, QCF and other accredited training.
There is a dedicated staff team who will provide support and care which includes a Level 5 qualified Registered Manager, a Team Leader, Senior Support worker and support workers.
All staff must be checked and approved against the Disclosure Barring Service (DBS) and Safeguarding List before they are offered employment